Our Story: Past, Present and Future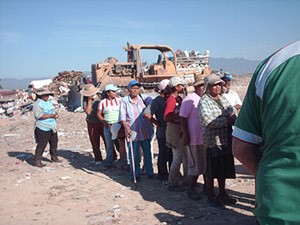 In 2006, the mission discovered entire families living and working in the city dump overlooking the resort of Puerto Vallarta. Our work started, simply enough, by bringing these families food and water. Their situation was dire.
Working with a local resort developer and several volunteers, we defined our mission statement, which would come to guide our work here:
"To provide physical, educational, medical, spiritual and emotional support to the families living in the landfill or garbage dump in Puerto Vallarta or surrounding areas."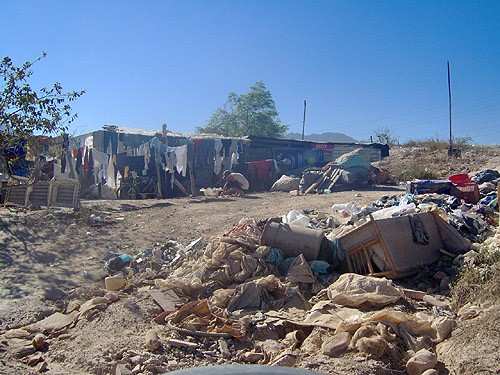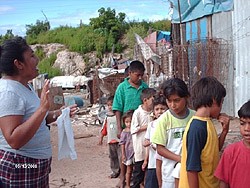 By 2007, we began to fulfill the second critical pillar of our mission: education.
Because the chidren had no home addresses, they couldn't get birth certificates to register for school. Working the schools and the government, the mission named the dirt road at the base of the dump "Hope Road," and gave each home an address.
We enrolled 30 children the first year. The School Sponsorship program was born.
Where We Are Today
With the incredible support of our sponsors and volunteers, the mission's educational and food programs have flourished. In 2007, we setup a permanent site near the dump, which houses programs such as day-care, computer and English classes, food CO-OP, and fully stocked kitchen, which feeds breakfast and lunch to over hundred children every day.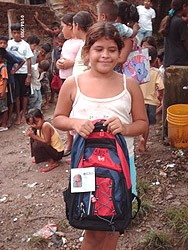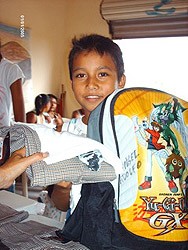 Today, nearly 300 children are enrolled in school through our School Sponsorship program and several program alumni are even attending universities.
We believe our success is, in large part, due to our holistic vision – focusing on body, mind and spirit – and emphasis of building independent, self-sustaining communities. "A hand up, not a hand-out," we often remind ourselves and new volunteers.
Our Vision for Tomorrow
This year marks an exciting new chapter in the mission: We are nearing completion of our brand new, 70-unit housing and community learning center at the base of Hope Road. It will eventually house 500 men, woman and children, giving many, for the first time, true sheltered homes with running water, electricity, and modern appliances.
The center represents much more than just modern shelter, however. It is a transformative place, providing the physical, educational, emotional and spiritual support to families to become independent and self-sufficient.
Our first year will be our pilot program: Our most independent families will be the first residents. They'll learn the responsibilities of maintaining their homes, and the center in general, and they'll be the leaders and teachers as we fill all units over the next 9-12 months.
We envision the housing and community center, ultimately, as a transitional place. The final phase our work is to help the most successful families purchase their own land and homes, beyond the mission and the Hope neighborhood. We hope they, in turn, will become the mission's mentors and teaches, helping other families break the cycle of poverty.